Learn about our Team and Culture
We are a team of dedicated professionals, ready to help you find your path to financial independence.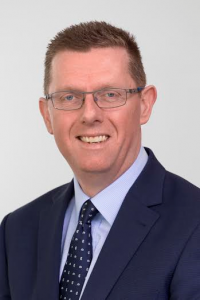 Colm Nolan
Director
Colm helps clients work out what life for them is all about and together with his specialist team will then set about making that happen. He provides holistic financial solutions for clients and families designed to meet each client's unique needs.
Colm is a highly qualified financial planner holding a Graduate Diploma in Financial Planning (1st Hons) internationally recognised CERTIFIED FINANCIAL PLANNER™ or CFP® certification. He is a member of the Irish Taxation Institute, the Institute of Bankers, LIA as well as being a member of the Society of Financial Planners Ireland (SFPI).
Waypoint
Keelin Fitzgerald
Director
Keelin is a Certified Financial Planner (CFP), having qualified in 2011. For the past 3 years she worked as an Independent Financial Planner with a Naas based firm, The Money Advisers. Prior to this she worked in Permanent TSB (formerly Cork and Limerick Savings bank and TSB) for over 20 years. In Permanent TSB she worked both in back office functions, project work, financial adviser and Branch assistant manager.
Keelin has a number of financial qualifications, including the Graduate Diploma in Financial Planning, ACCA Diploma in Accounting and Finance, LIA Professional Diploma in Financial Advice, Certificate in Mortgage Practices
Waypoint
Kathryn Jennings
Accountant
Kathyrn graduated with a B.Comm (Hons) from UCG before moving to London where she secured her accountancy qualification (ACCA). She continued working in Practice before moving into the entertainment industry with Paramount and Universal studios.
On returning to Ireland she worked with a Canadian film company and then to Microsoft.
Currently settled in Maynooth, Kathryn is married with two children, loves reading, travelling and a little bit of exercise.
Waypoint
The Office
We recently moved the team to Maynooth Business Campus
Maynooth Business Campus is a modern prestigious office park development strategically located fronting to the M4 Motorway exit at Maynooth a mere 30 mins from Dublin City & Airport. Block B is located at the front of the Campus and benefits from frontage and profile overlooking the M4 Motorway interchange. The Campus is accessed from a roundabout at the junction of Straffan Road (R406) and the M4 Motorway slip road to maynooth.